Dear CMG members,
My girlfriend's mother is ordering some books on amazon.ca and asked if I would be interested in purchasing something too so that she(we) could benefit from free shipping. My goal is to buy for at most 50$ worth of classical music cds. After some research, I reduced my choice to the following 4 options:
Option 1: Complete Well-Tempered Clavier performed by Angela Hewitt on Hyperion
Option 2: Sibelius Symphonies/etc Paavo Berglund EMI Classics
and
Handel Messiah Sir Neville Mariner/Academy St-Martin Decca
Option 3: Schubert Complete Piano Sonatas Wilhelm Kempff DG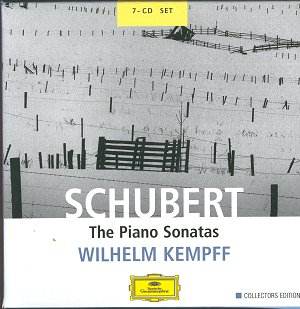 Option 4: Mendelssohn 5 Symphonies and 7 overtures Claudia Addabo DG
and
Brahms Complete Symphonies Sawallish/London Symphony Orchestra Brilliant Classics
or Haydn The Creation John Elliot Gardiner/Monteverdi Choir/English Baroque Sinfonietta DG
Note that the cds have to be in stock and so it limits my choice.
If you could only pick one of these options, which one would you pick ? I understand that they are all fairly different choices and that it depends of my tastes so you can assume that I am open to all these options.
Any help would be appreciated and any comments on all the above recordings as well.
Many thanks to all.
Matt.